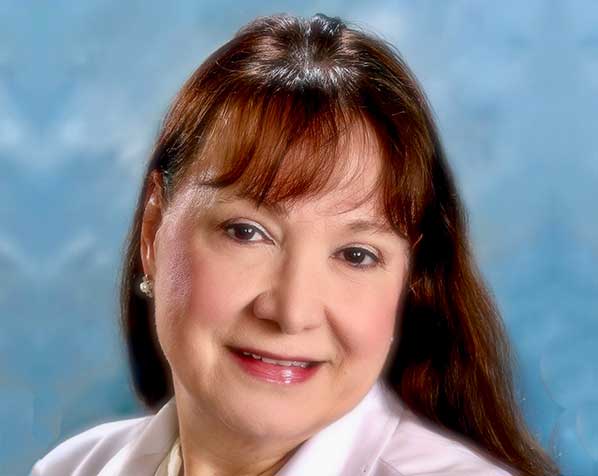 Leslie S. Arceneaux
Family Nurse Practitioner (FNP)
DNP, FNP-BC, CDE
Leslie Arceneaux is an Assistant Professor and program director for the core at Georgetown University School of Nursing. She joined Georgetown University in 2011 as an Assistant Professor and teaches in the core and FNP program. Dr. Arceneaux served as a clinical faculty advisor in the FNP program, the advanced health assessment course coordinator (2015) and the on campus intensive assessment coordinator (2015). In 2017, she became the assistant core director.
Dr. Arceneaux has 40 years of experience as an RN, and 20 years as a family nurse practitioner. She is also certified as a diabetic educator and serves as a diabetes consultant. In 2005 she received her Doctorate of Nursing Practice from the University of South Alabama, where she received the award for clinical excellence. Dr. Arceneaux has many years of service in various areas of clinical practice including primary care, women's health, pediatrics, diabetes, and gastroenterology focusing much of her career on chronic disease prevention. She has participated in numerous diabetes research studies including the effects of diabetes education on chronic disease prevention and on new pharmacological treatment therapies.
Dr. Arceneaux is an associate member of the Centile Teaching Academy at Georgetown and has been an invited speaker for national and local conferences. She has served as a reviewer for the Journal of the Association of Nurse Practitioners and the Journal of Doctoral Nursing Practice. Dr. Arceneaux's clinical scholarship includes prevention of colorectal cancer and on evaluation and treatment of gastrointestinal bleeding. Her scholarship in patient education includes research in controlling and preventing the complications of type 2 diabetes and developing an open access colonoscopy system to increase screenings to prevent colorectal cancer. Dr. Arceneaux presently continues her clinical practice with an underserved diabetes population.
Why Georgetown?
Dr. Arceneaux joined Georgetown because of the high standards set for clinical competence and educational excellence, being renowned and respected as one of the world's leading academic institutions. The institution's unique delivery of advanced nursing education through innovative online technologies to immersive simulated experiences help the School of Nursing continue to have a widely diverse geographical reach. Her values align with the mission of Georgetown's moral and ethical standards set forth from the ideals and principles of the Jesuit tradition which focuses on the common spirit of learning and faith, and embodying and caring for the whole person and of "cura personalis" (heart, mind, and soul). Dr. Arceneaux believes that her years of clinical practice, advanced education, and clinical research have fostered her passion to fulfill this mission, through teaching at Georgetown. There is a compelling need for highly educated and trained practitioners to become models in delivering higher education to the next generation of men and women to lead and make a difference through their service and practice.
Why the Core?
I believe that the core courses play a crucial part of every advanced practice nurse's education, as these foundational courses do more than just prepare nurses to become advanced practice nurses. The core courses provide a conceptual framework that allows advanced practice nurses to assume responsibility, accountability and leadership roles in addressing the increasing needs in healthcare. Through my experiences at Georgetown, I have the opportunity to collaborate with a diverse and highly respected faculty, representing various clinical specialties and academic backgrounds.
Courses with Dr. Arceneaux
Dr. Arceneaux works with the prestigious core faculty and specialty programs at Georgetown to develop and implement synchronous, didactic course content. She teaches NURO 539 Professional Roles of the APRN and is the course coordinator of NURO 528 Advanced Health Assessment.
Education
University of South Alabama
Doctor of Nursing Practice
Post Master's FNP
William Carey College

Bachelors of Science Nursing
Louisiana State University<
Associate of Science Nursing
Awards
The President's Volunteer Service Award, The President's Council on Service and Civic Participation in Conjunction with USA Freedom Corps and National and Community Service, November 2008
Who's Who in Diabetes Treatment, Research, and Education, American Diabetes Association, August 2005
Customer Service Department Award, Ochsner Clinic Foundation, May 2002
Excellence in Clinic Practice, University of South Alabama, December 2000
National Dean's List, William Carey College, May 1981
Research and Interests
Diabetes Education, Treatment, and Prevention
Colorectal Disease Prevention
Instructional Technology
Active Learning Instructional Techniques (i.e. Flipped Classroom, VoiceThread)
Program and Faculty Development
Publications
Arceneaux, L., Burshell, A., Schafer, D., & Struck, L. (2002). Advanced Diabetes Management: Achieving Balance in Your Life. Ochsner Diabetes Institute. Class Manual.
Gutierrez, K. J., & Peterson, P. G. (2002). Pathophysiology- Reproductive Diseases. Arceneaux, L. Contributor Chapter 11, Pathophysiology. WB Saunders: Philadelphia, PA.
Arceneaux, L. (2017, August 31). Revision: Rheumatoid Arthritis — Living with a Chronic Disease, Nurse.com, On Course Learning, Course #315
Presentations
Arceneaux, L. (2019, June 19). Don't Hesitate Getting Your Type 2 Diabetics to Goal: Delve into Safely Initiating Insulin with A Basal Plus Insulin Stepwise Approach! American Association of Nurse Practitioners National Conference. Indianapolis, Indiana.
Arceneaux, L. (2018, June 26). It's a Balancing Act: A Quick Reference Guide Developed to Manage Anticoagulant & Antiplatelet Agents for Endoscopy, While Minimizing the Risk of a Thrombotic Event! American Association of Nurse Practitioners National Conference. Denver, Colorado.
Arceneaux, L. (2016, June 25). On Call with a GI Bleeder: What You Need to Know to Quickly Assess and Treat the Urgency! American Association of Nurse Practitioners National Conference. San Antonio, Texas.
Arceneaux, L. (2016, June 26). Mothers who are expecting or not: It's Frightening! Five Important Factors Regarding Zika That You Need to Know. American Association of Nurse Practitioners National Conference, San Antonio, Texas.
Moriarty, M., Culbertson, A., Gregory, K., & Arceneaux, L. (2014, June 2). Advanced Health Assessment: Does an On-Campus vs. On-Line Delivery Platform Affect Student Performance. Colloquium for GUMC Educators in the Health Professions. Georgetown University Medical Center.
Arceneaux, L. (2011, September 28-30). Developing an Open Access Pathway for Colonoscopy. 4th Annual Doctors of Nursing Practice Conference. New Orleans, Louisiana.