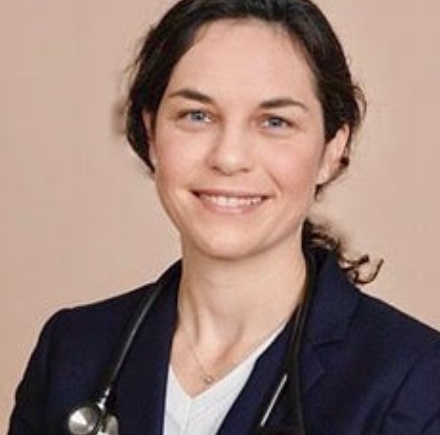 Sarah McClain (NHS'19)
Adult Gerontology Acute Care Nurse Practitioner
AG-ACNP, Pittsburgh, Pennsylvania
Sarah McClain, a student in the Family Nurse Practitioner (FNP) program, has been a nurse for 12 years. She is also a mom to four children under the age of 10. Learn more about why she decided to earn her Master of Science degree in Nursing from Georgetown University.
Why did you decide to earn your Master of Science degree in Nursing?
I decided to go back to school because I wanted to provide care to patients across the life span. After graduating from Nursing@Georgetown, I will continue to give excellent, compassionate patient care, but I will also be able to assess, diagnose, prescribe, and educate.
Why did you decide to pursue your degree with Nursing@Georgetown?
I chose Georgetown University because of its reputation for excellence. It was a great choice. It really is excellent.
I can feel myself developing a deeper understanding of nursing than I ever could have anticipated. My growth throughout the program has been unbelievable. I truly feel confident in the education I am receiving. The knowledge is not freely given; the program takes hard work and dedication, but it makes you that much more confident and skillful.
What excites you most about the program?
The most exciting thing about the program is the diverse toolbox that we are given to not only become great practitioners but also leaders and agents of change.
Is there a course you have particularly enjoyed? If so, why?
I loved Advanced Physiology and Pathophysiology (NURO-548) because, though it was grueling, I finally understood so many concepts that I never really grasped after earning my Bachelor of Science degree in Nursing.
Tell us about your on-campus intensive (OCI) experiences.
My OCI experience was great. I finally met classmates and professors, practiced skills, and gained confidence. I felt like part of the Georgetown University family.
After graduation, what is next for you?
I would like to develop some strong primary care experience and then return to my specialty of wound and ostomy nursing.
Connect With a Student Ambassador
Request information today to learn more about Nursing@Georgetown and to speak with an Admissions Counselor, who can connect you with a Student Ambassador.