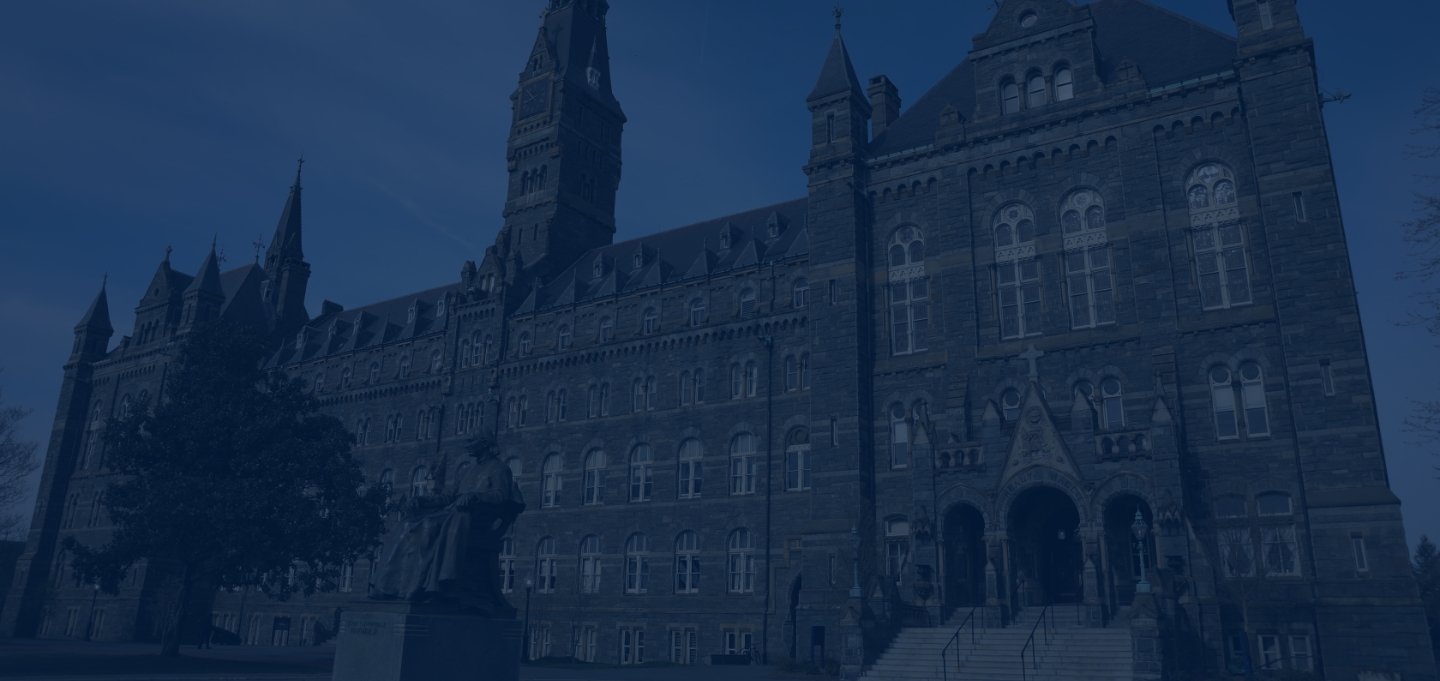 Georgetown Master of Science in Nursing | Online
Evolve your nursing career with Georgetown University's School of Nursing & Health Studies, where you will be empowered to practice with purpose through our commitment to health equity and service to others.
CCNE-Accredited Programs — The MS in Nursing program is accredited by the Commission on Collegiate Nursing Education (CCNE).
As Few as 23–27 Months to Complete — Time to complete varies depending on your program track of choice.
Clinical Placement Specialists — Our clinical placement team will help you secure placements that align with your program track and goals.1
4
Specialization areas: FNP, WHNP, NM/WHNP, or AG-ACNP
3,700+
Health care providers and clinical placement settings across 49 states
If you're ready to evolve your nursing practice, the online Master's in Nursing from Georgetown University School of Nursing & Health Studies offers multiple pathways for you to provide care for the populations you want to serve. A Bachelor of Science in Nursing (BSN) degree or CNL/entry-level MSN from a CCNE- or ACEN-accredited program is required to apply.
Classes led by active practitioners
Applied learning in your own community
Dedicated student support
Real-world experience plays a critical role in developing our students. In addition to attending weekly, live classes, you can expect to participate in Objective Clinical Intensives (OCIs) — academic visits during which you'll learn and practice clinical skills, and complete in-person physical assessments. Upon completing the program, nurses graduate ready to advance their careers and continue their path as reflective health care leaders and scholars.
Join a nursing community dedicated to intellectual inquiry and compassionate care.
1While every effort is made to achieve successful placement, clinical placement is not guaranteed. The Nursing@Georgetown team strives to identify clinical sites that meet Georgetown University standards within a reasonable distance of their communities.arrow_upwardReturn to footnote reference
2This statistic reflects certification rate information for graduates of Georgetown University's online MS in Nursing program in 2019. The rates were as follows: 2019 ANCC School Certification rate: 100%. 2019 AACN School Certification Rate: 100%. For reference, the national pass rates were as follows: 2020 ANCC certification rate for AG-ACNP: 91%; 2020 AACN certification rate for AG-ACNP: 86%. Retrieved from https://www.nursingworld.org/~49a2df/globalassets/docs/ancc/ancc-cert-data-website.pdfarrow_upwardReturn to footnote reference