Evolve Your Nursing Practice
With Georgetown University's Online Nursing ProgramsEvolve Your Nursing Practice
With Georgetown University's Online Nursing ProgramsEvolve Your Nursing Practice
With Georgetown University's Online Nursing Programs
Earn Your Certificate, Doctorate, or Master's in Nursing OnlineEarn Your Certificate, Doctorate, or Master's in Nursing OnlineEarn Your Certificate, Doctorate, or Master's in Nursing Online
Our Online MS in Nursing Programs
The Doctor of Nursing Practice (DNP) Programs

Nursing@Georgetown offers Doctor of Nursing Practice (DNP) programs online that prepare registered nurses for a range of leadership roles in the health care community. We offer two entry points: the BSN to DNP, designed for RNs with a Bachelor of Science in Nursing, and the Post-Master's DNP, designed for APRNs or nurses employed in advanced nursing roles with a master's degree.
Post-Graduate Certificate Program

Nursing@Georgetown offers an online Post-Graduate Certificate program that prepares students for certification in one of four APRN specializations: FNP, AG-ACNP, NM, or WHNP. This post-doctoral/post-master's certificate is designed for applicants who hold a current registered nurse (RN) license and have earned either (1) a Master of Science degree in Nursing from a CCNE- or ACEN-accredited program, or (2) a doctoral degree (DNAP, DNP, or PhD).
Learn more about the online Post-Graduate Certificate program.
Application Deadlines for the Online Nursing Programs
MS in Nursing Final Deadline:
November 15, 2023
BSN to DNP Round 1 Application Deadline:
November 8, 2023
Post-Master's DNP Round 1 Application Deadline:
November 8, 2023
Post-Graduate Certificate Final Deadline:
November 18, 2023
The Experience of the Online Nursing Degrees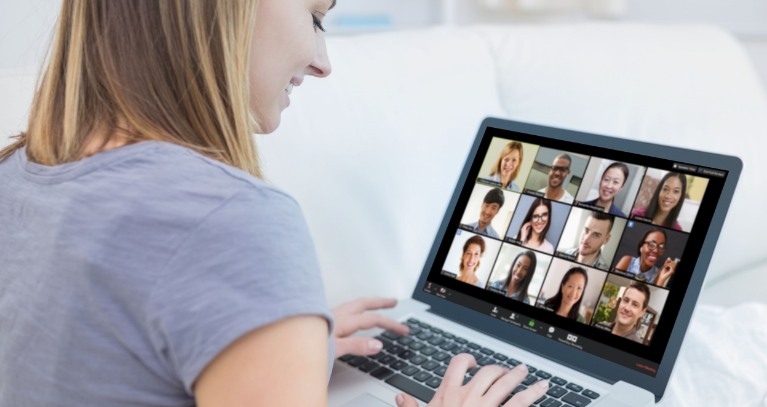 The Georgetown University Experience — Delivered Online
Nursing@Georgetown offers the same academically rigorous, values-based education delivered to all Georgetown University students. Through live, face-to-face classes, dynamic coursework, and real-world clinical placements, you will experience all Georgetown University has to offer — no matter where you live in the country.
Dedicated Support at Every Step
Our support teams are available to guide you throughout your graduate nursing education and beyond. From admissions to clinical placement and career services, we have advisors ready to work with you and ensure you are benefitting from our extensive Georgetown University resources.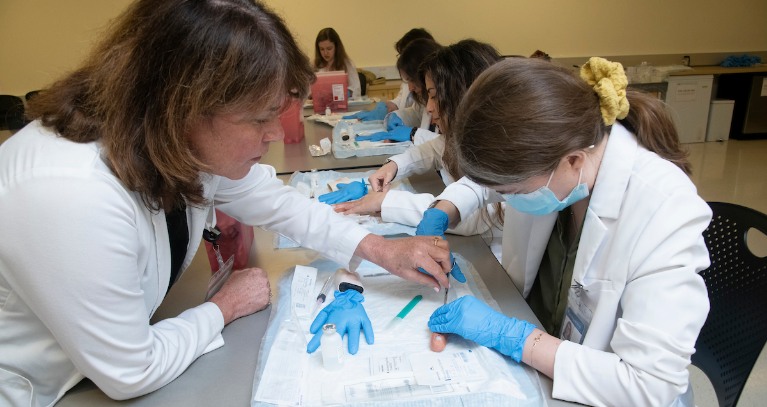 About Georgetown University School of Nursing
Georgetown University School of Nursing is a values-based organization that educates the health workforce and advances practice, research, and scholarship — with a strong focus on reducing health disparities and promoting health equity.
Founded in 1903 to educate a nursing workforce for the Washington, D.C., area, the school has since graduated approximately 10,000 nurses who use their undergraduate and advanced degrees to improve health across the country and around the world. Additionally, it has broadened its degree programs to reflect the diversity of academic disciplines within the health sector.
While the school has evolved, it remains committed to Catholic, Jesuit values, such as educating women and men for the benefit of others and cura personalis, or care for the whole person: mind, body, and spirit.
The Baccalaureate Degree in Nursing, Master's Degree in Nursing, Doctor of Nursing Practice and post-graduate APRN certificate program at Georgetown University are accredited by the Commission on Collegiate Nursing Education.
Georgetown University School of Nursing is preparing for its reaccreditation process with the Commission on Collegiate Nursing Education (CCNE). Learn more about the process and submitting third-party comments by March 8, 2021.
Take the Next Step
If you are ready to advance your nursing career with an online master's degree, DNP degree, or post-master's certificate from Georgetown University, request more information about Nursing@Georgetown today.