Advance Your Nursing Expertise
With the Online Post-Graduate Certificate ProgramAdvance Your Nursing Expertise
With the Online Post-Graduate Certificate ProgramAdvance Your Nursing Expertise
With the Online Post-Graduate Certificate Program
Pursue Additional APRN Certifications With a Post-Doctoral/Post-Master's Certificate
Georgetown University School of Nursing (GUSON) offers an online Post-Graduate Certificate (PGC) program.
The Post-Graduate Certificate program empowers advanced practice nursing professionals to advance their careers and pursue board certification in one of four Advanced Practice Registered Nurse (APRN) specializations: Family Nurse Practitioner (FNP), Adult Gerontology Acute Care Nurse Practitioner (AG-ACNP), Nurse-Midwifery (NM), and Women's Health Nurse Practitioner (WHNP)..
Students complete this post-doctoral/post-master's certificate program on a part-time basis. Applicants must hold a bachelor's degree from an accredited college or university in the United States or the equivalent from an international college or university, maintain a current registered nurse (RN) license, and have earned either (1) a Master of Science degree in Nursing1 from a CCNE- or ACEN-accredited program, or (2) a doctoral degree (DNAP, DNP, or PhD) to be eligible for consideration. Learn more about application requirements and admissions deadlines.
Post-Graduate Certificate Specializations 2
Family Nurse Practitioner (FNP)
19 minimum credits | 650 clinical hours
Manage primary care for the whole family across the life span in a variety of clinical settings. Graduates who earn their post-doctoral/post-master's FNP certificate online will be qualified to manage all aspects of primary care, including diagnosis and management of common acute and complex chronic conditions.
Certification eligibility: Family Nurse Practitioner — Board Certified (FNP-BC)
Adult Gerontology Acute Care Nurse Practitioner (AG-ACNP)
15 minimum credits | 600–700 clinical hours
Serve adult and older adult patients in acute and complex care settings. Students who pursue this specialization will learn how to effectively communicate with families and manage multifaceted acute care situations.
Certification eligibility: Adult Gerontology Acute Care Nurse Practitioner — Board Certified (ACNP-BC).
Nurse-Midwifery (NM)
27 minimum credits | 1,000+ clinical hours
Provide reproductive health care, labor and birth care, and integrated midwifery care. With an emphasis on clinical approaches that address patients' physical, mental, and spiritual needs, the NM specialization prepares students to provide primary, ambulatory, and advanced care to the women they serve.
Certification eligibility: Certified Nurse – Midwife (CNM)
Women's Health Nurse Practitioner (WHNP
22 minimum credits | 784 clinical hours
Provide gynecologic and primary care to women across the life span. APRNs who pursue the WHNP specialization will gain the skills necessary to treat and prevent illnesses unique to women and provide hands-on, woman-focused care that spans reproductive, prenatal and postpartum, and menopausal phases of life.
Certification eligibility: Available through the National Certification Corporation (NCC).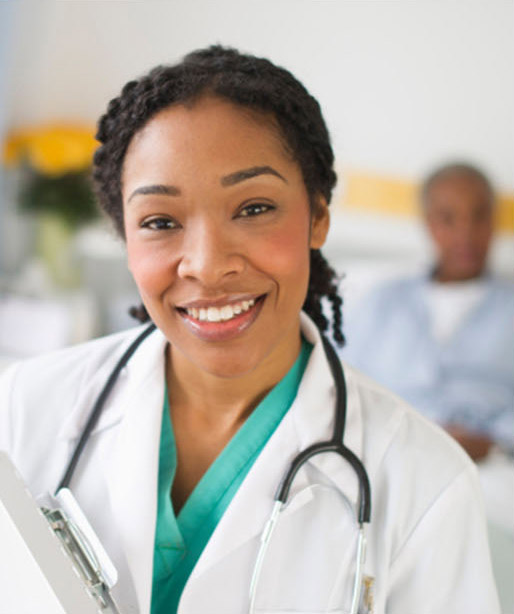 Why Earn a Post-Graduate Certificate?
In today's health care landscape, patient, family, and community health needs are evolving at a rapid pace and creating complex, interlocking primary and acute care challenges.
With these challenges comes a demand for highly skilled, compassionate APRNs who can demonstrate a deep understanding of multiple clinical specializations.
Nurses with expanded expertise have the ability to shape care at many levels, from improving care for patients and families to reducing health disparities in their communities to leading positive, systems-level change in their organizations
By earning a post-doctoral/post-master's certificate online from Georgetown University, APRNs can broaden their influence and advance their careers in several ways:
Develop advanced clinical abilities in one of four APRN specializations.
Become eligible for board certification in their chosen specialization.
Complete master's-level course work that is designed to match the rigor and quality of Georgetown University's MS in Nursing program.
Apply a values-based approach to patient and family care that is founded on the Jesuit ideal of cura personalis, or care of the whole person.
1 To be eligible for admission, non-practicing APRNs must demonstrate competence in advanced pathophysiology, advanced pharmacology, and advanced health assessment by successfully completing an Advanced Health Assessment Objective Clinical Intensive.
2The number of credit hours required to complete each specialization will vary. Each admitted student will follow an individualized plan of study based on a gap analysis conducted by faculty