Guide to Living Organ Donation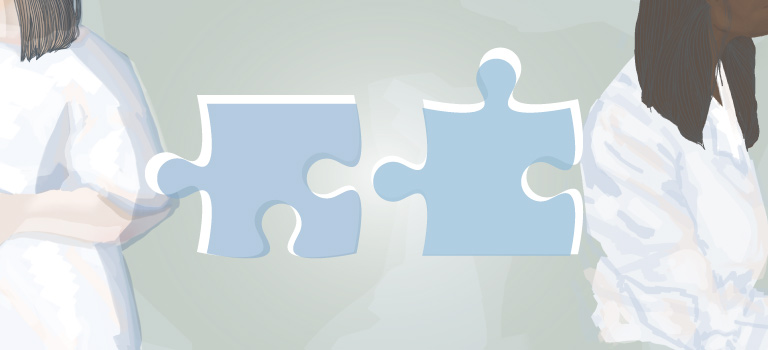 Living organ donors are a valuable and essential resource for patients in need of kidneys, livers, and other lifesaving organs and tissues.
Medstar Georgetown University Hospital transplant nurse Allie Hayes has seen the benefits of living donation firsthand: The organs start functioning quickly, patients' life expectancies increase, and a donor does not have to be deceased in order to save a life.
"Now you have two people with working kidneys and great urine output and no dialysis, and no one had to die in order for that to happen," Hayes, a Family Nurse Practitioner and Georgetown University alumna, said. "It really is the best of both worlds."
Although organ donation does not significantly affect most donors' lifestyles in the long-term, prospective donors should still consider how donating will affect them physically, psychologically, spiritually, and financially.
Living Organ Transplants: Needs, Benefits, and Risks
In June 2020, the U.S. Department of Health and Human Services released new guidelines for organ transplants aimed at improving access to organs and reducing the waitlist for organ transplant candidates.
32,322
from deceased donors
Glossary of Living Organ Transplant terms
There are several types of living donation.
Blood type incompatible donation: A transplant in which the recipient receives specialized treatment to reduce the risk of organ rejection from a donor whose blood type is not compatible.
Directed donation: Organ donation in which the donor chooses the recipient.
Non-directed donation: Organ donation in which a donor gives an organ to an individual they do not know.
Related donation: Organ donation between parents, children, siblings, or other blood relatives.
Non-related donation: Organ donation between individuals who are not blood relatives, such as spouses or friends.
Kidney paired donation (KPD): Two or more kidney donor/recipient pairs who are willing to participate in a transplant, but whose blood types are incompatible. Recipients are able to swap donors for kidneys that are compatible with their blood types.
Positive crossmatch: Typically a last resort, this type of donation occurs between a donor and a recipient whose antibodies will cause rejection of the organ. Specialized treatment is required to prevent rejection.
Which Living Organs and Tissues Can Be Donated?

Kidney (most common)
Lobe of liver
Part of intestines
Part of pancreas
Partial lung
Uterus
Amnion
Blood (including from umbilical cord)
Bone
Bone marrow
Skin
Who Can Become a Living Organ Donor?
In order to become a living donor, candidates should:
Be at least 18 years old
Be in good physical and mental health
Have normal organ function for the organ they wish to donate
Be willing to donate
Be well informed
Have a strong support system
Conditions that prevent people from donating include:
Acute infections
Cancer
Diabetes
High blood pressure
HIV
Hepatitis
Serious mental health conditions
What Are the Benefits of Living Donation?
There is a greater chance that an organ from a living donor will begin working more quickly than one from a deceased donor, and there is also a greater likelihood that the organ will work to its full capacity, Hayes said.
Living donation can also increase life span and quality of life for transplant recipients before going on dialysis.
"Many are not aware of the immense benefits of living donation prior to dialysis," Hayes said. Dialysis puts patients at greater risk for cardiovascular events, blood infections and other long-term complications that can be mitigated with a transplant.
"We, as a team, are actively engaging in outreach and education to increase knowledge about living donation prior to dialysis so that donors and recipients can make informed decisions regarding an option likely to result in the best possible outcomes for both individuals."
Although undergoing transplant surgery carries risk, living organ donors typically see few changes after the procedures, Hayes said.
What Are the Risks of Donating an Organ?
As with any major surgery, donating an organ carries some short- and long-term risks.
Short-term risks may include:
Allergic reaction to anesthesia
Blood clots
Blood loss
Collapsed lung
Death (in major surgery)
Hernia
Infection, including urinary tract infections
Pain
Pneumonia
Psychological complications
Side effects of medication
Long-term risks may include:
Difficulty getting or keeping disability/life insurance
High blood pressure
Intestinal obstruction
Nerve damage
Pain
Pregnancy complications
Proteinuria (increased protein levels in urine)
Reduced kidney function or kidney failure
Considerations for Living Donors
Donors should ensure they have a strong support system in place prior to donating an organ, and making the decision to donate should include conversations with their friends and family, as well as the surgical team and social workers at a transplant center. A donor can opt out of completing a transplant at any point before the procedure.
Once a donor is approved for a transplant, the surgery will be scheduled in advance. Helpful preparations External link for donors can include compiling a contacts list for communication after the procedure, writing down questions for the transplant team, and having a caregiver or loved one attend pre-op appointments. Donors should make arrangements to take time off work, find childcare if needed, and organize post-operative care and assistance at home. Depending on the recipient and transplant center's location, donors may have to travel for the surgery, so they should make travel arrangements ahead of time.
Prospective donors should also weigh:
Physical Considerations
Before surgery, potential donors must undergo a series of tests and appointments to reveal whether they are a good match for their transplant candidate. In addition to physical examinations and testing, evaluations for kidney donation include financial consultations and psychological evaluations.
"To make sure that organ donation will not negatively affect the life of the donor is super important," Hayes said. "So, they go through a pretty rigorous process just to make sure that it is a safe and desirable outcome for everybody involved."
Donors typically spend several days recovering in the hospital after surgery while the surgical team monitors them for any unexplained pain, infection around the incision, and other complications.
"They go through a pretty rigorous process just to make sure that it is a safe and desirable outcome for everybody involved."
—Allie Hayes, Family Nurse Practitioner and Georgetown University alumna
"Some patients experience more pain than others, but that really varies patient to patient," Hayes said. "We are pretty good at managing that right from the start."
Hayes encourages donors to move as soon as possible after surgery.
"We want people getting up and out of bed either the day of surgery or the following day," she said. "Early ambulation is one of the biggest measures that people can do to both start regaining their strength and preventing complications, like blood clots. It helps people start gaining their stamina back again. It helps regain muscle. It helps the lungs inflate more to prevent pneumonia."
Donors can consult with their surgical team to discuss appropriate exercises for regaining mobility and strength following surgery. They will have to return for follow-up appointments shortly after being discharged, as well as annual tests, blood pressure checks, and blood tests.
Beyond the weeks or months it takes to recover from surgery, most donors do not have to make significant lifestyle changes after donating an organ.
Psychological Considerations
Most donors experience some degree of uncertainty during the evaluation process, according to Hayes.
"Oftentimes, this is because donors worry about what will happen if their only remaining organ fails, putting them in the position of the recipient, waiting for someone to come to their rescue," she said. "This is why the donor evaluation is so thorough."
It is also normal for donors to experience mixed emotions after donating an organ. The psychological side effects of organ donation can include anxiety and depression. Family conflict and concerns about finances and health can also create tension that is sometimes overlooked, Hayes said.
"You consider it more of a physical procedure and less of a psychological procedure, but there is always going to be that psychological aspect to it," Hayes said. "Some patients then get a little bit nervous."
In the early days of recovery, it can also be difficult for young and healthy donors to adjust to the vulnerability required to depend on a caregiver.
"These are people who are not used to being incapacitated in any way," Hayes said. "They are the healthy one. So going from being that healthy person, helping someone else, to being the one who needs a little bit of help, even that can take a toll psychologically."
After the procedure, donors and recipients have phone access to a transplant team member.
"We are always available to answer questions and address concerns, even after the surgery is complete," Hayes said.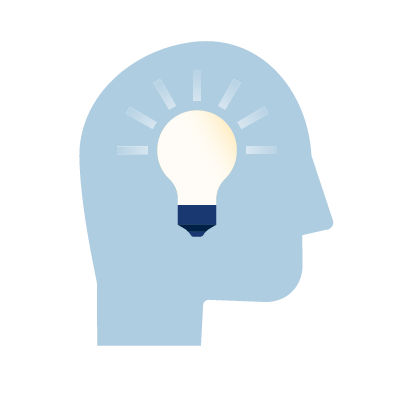 Tips for addressing the psychological effects of organ donation
Establish a strong support system.
Having family and friends who can drive donors to follow-up appointments, help with tasks such as cooking and cleaning, and provide encouragement will be helpful as donors are recovering.
Have confidence in the decision to donate.
Donors can build confidence ahead of the procedure by talking to their surgical team, who will not try to pressure them into undergoing surgery.
Write down thoughts about the motivation to donate before surgery.
Having this reference in writing can help remind patients why they chose to donate if they are questioning their decision after the procedure.
Consider the relationship with the recipient.
For non-directed donations, both the donor and recipient must want to contact each other for transplant coordinators to connect them. Donors should consider expressing their desires to contact their recipient if they think it would help in their recovery.
Join a support group for organ donors.
A transplant center may be able to provide referrals to other living donors who have undergone similar experiences.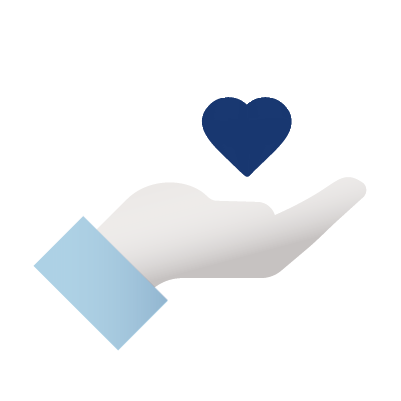 Tips for caregivers
In the days and weeks following transplant surgery, an organ donor's designated caregiver can aid in the donor's recovery. Caregivers can help support a donor in a variety of ways:
Gather instructions from the surgical team.
Keep visitors to a minimum after surgery.
Make sure the donor is eating and drinking regularly.
Help with tasks like driving, cooking, and cleaning.
Remind the donor that recovery takes time.
Other Considerations
Spiritual considerations
Religion and culture can influence attitudes toward organ transplants. But many major religious groups support organ donation as a charitable act or see it as a personal choice. Talking to faith leaders can help individuals process whether organ donation is the best decision for them.
Financial considerations
Donors should anticipate how a transplant will affect time they need to take off work and how they will pay for the costs associated with transplants, such as:
Prescriptions
Gaps in insurance coverage
These resources can help inform and financially assist living organ donors:
Additional Resources
These links offer additional information about the living transplant process.
Citation for this content: Nursing@Georgetown, the online MSN program from the School of Nursing & Health Studies