Opioid Prescriptions: What to Ask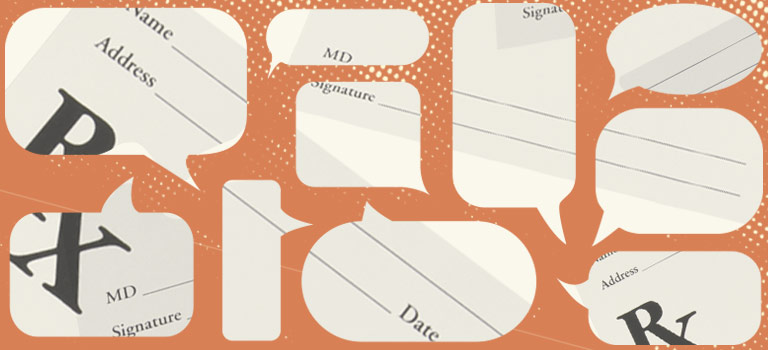 The company responsible for Band-Aids, baby wipes, and body lotion must also take some ownership of the opioid crisis, an Oklahoma judge ruled in August. Johnson & Johnson will pay a $572 million settlement for its role in fueling a "public nuisance" through aggressive and misleading marketing of substances it produces.
The opioid crisis has wreaked havoc on millions of lives. One in three people know someone addicted to opioids or prescription painkillers, according to a survey from the American Psychiatry Association. With reports showing that 17% of Americans are prescribed opioids a year (PDF, 6.5MB) the health care community is under the microscope in response to heightened pressure.
Dr. Jill Ogg-Gress, faculty at Georgetown University, said that the risk of opioid addiction makes it all the more vital for providers to educate their patients and themselves as responsible prescribers.
As a Board Certified Emergency Nurse Practitioner in several Iowa emergency rooms, Ogg-Gress has seen patients present and walk away with a confusing cocktail of medications — long- and short-acting drugs — all with different directions for ingestion.
"If [providers are] going to prescribe multiple things, it needs to be spelled out with detailed instructions and directions. If patients have multiple medications for pain control it can lead to overdose, addiction, or death," she said.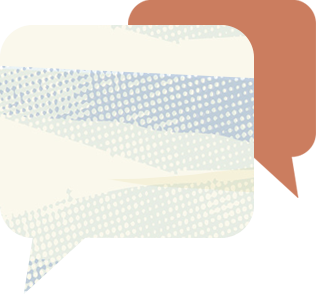 11 Questions to Ask Your Provider When Prescribed Opioids
Conversations between providers and patients are key to having a complete understanding of a prescription.

Why am I being prescribed this particular medication and how will it make me feel?
Patients should look for some specificity as to why this is the drug the provider chose. What are their goals and expectations for it? Why is it the best fit for this scenario?

How do I use this medication?
Collect a written and verified record of the prescription instructions. Some details patients should know include:
Method of ingestion (Is it a pill, a patch, a liquid, etc.?)
Dosage (How much do I take at a time?)
Frequency (How many times a day do I take it?)
Timing (When do I take this? Does it need to be paired with food?)
Duration (How long do I take this?)

How do I store and dispose of extra pills?
Leaving opioids accessible puts others at risk. Talk with the provider about the appropriate way to store the medication. Some best practices include keeping the prescription in its original packaging and locked out of children's reach.
Ask what to do with any leftover medication once the condition is under control. Some medications require specific methods of disposal. See if there is a drug take-back program available in the area, or consult the FDA's recommendations for medicine disposal for more information.

What are the side effects, both common and uncommon? What warnings are there?
Some common side effects of opioid prescriptions include drowsiness, nausea, and constipation. However, be sure to ask about the uncommon possibilities; respiratory depression and myoclonus (involuntary muscle twitching) are two examples.

If addiction runs in my family, should I still take this?
Consult with the provider about how your family history can affect your susceptibility for dependence.

What are my alternatives?
Inquire about both prescription and non-prescription pain management options. Nonsteroidal anti-inflammatory drugs (NSAIDs) like aspirin and ibuprofen are common, but prescription-strength NSAIDs such as celecoxib and meloxicam also exist.
Non-pharmacological alternatives like physical therapy, yoga, and acupuncture may also be an option.

How will we manage my pain after this prescription?
Beyond the initial prescription, talk about how to manage discomfort over time. What kinds of therapies does the provider recommend? Having a long-term plan will help manage the prescription and set clear expectations.

What reactions would warrant me contacting you versus calling 9-1-1?
Understand when it is necessary to contact a primary care provider for help and when assistance from emergency services is more appropriate.

Should I also receive a prescription for naloxone with this opioid?
The CDC recommends that patients with high-dose opioid prescriptions should also be prescribed naloxone, an opioid antagonist that is used to reverse signs of an overdose. A report from the CDC shows there is only one naloxone prescription for every 69 opioid prescriptions. Ask the prescriber if it makes sense to have some at home and, if so, to provide education for administration.
How do I follow up with my primary care provider?
Like many in her position, Ogg-Gress said she doesn't have the opportunity to follow up with emergency room patients once they leave her care.
"The patient needs to be their own advocate, and they need to be the one that communicates with their primary care provider once they leave the emergency department about whether their pain is under control or not. Following up with a primary provider is extremely important. I also tell patients they should return to the emergency room if their pain returns or worsens so a repeat evaluation can be completed," she said.
Ask how quickly a primary care appointment should be made and if the prescriber has any recommendations for specific points to follow up on.

How do I contact a pain specialist?
A pain management specialist focuses on the evaluation, diagnosis, and treatment of pain. They are experts in specialized testing for painful conditions, prescribing pain medications, and coordinating supplemental pain management alternatives. Ask the prescriber for a recommendation and look for a specialist who has experience with the type of pain you're experiencing.
Legal Disclaimer: Please note that this article is for informational purposes only. Individuals should consult their health care professionals before following any of the information provided.
Citation for this content: Nursing@Georgetown, the online DNP program from the School of Nursing & Health Studies