Improving Medication Adherence in Older Adults

Medication adherence, the behavior of taking medication as prescribed, is a major challenge in health care. Older adults are often at higher risk for nonadherence, as they are more likely to be on multiple prescription medications, according to the Kaiser Family Foundation.
Individual choices are often not the main culprit when a patient deviates from their prescription plan, said Kelly A. Thompson-Brazill, director of the Adult-Gerontology Acute Care Program for the Georgetown University School of Nursing. Instead, she said that high costs, low levels of health literacy, poor communication, and other factors can all contribute to higher rates of non-adherence.
"There are so many different things that underlie why someone may not be able to adhere to a medication regimen," Thompson-Brazill said. "It is very important for providers, especially nurse practitioners, to ask their patients questions [about their medication]."

To address this barrier to care, providers can take steps to better inform patients on the benefits and risks of medication adherence, while family members and caregivers can advocate for solutions to potential barriers and encourage older adults to follow treatment regimens.
Why Medication Adherence Is Important
When individuals with chronic conditions do not take their prescribed medications, or do not take them as directed, they run the risk of worsening their disease and experiencing acute care episodes.
"There's an old adage: Medications do not work in patients who do not take them," Thompson-Brazill said.
For example, she explained that an individual with diabetes may not take their insulin as prescribed for a number of reasons, including hesitancy administering injections, lack of funds to pay for a prescription, or inability to measure and administer the drug due to poor eyesight or other health issues.
According to a survey from the Kaiser Family Foundation, 89% of adults age 65 and older take at least one prescription medication, and 54% take four or more.
"Because of [non-adherence], they are going to be at higher risk for renal disease, coronary artery disease, and peripheral vascular disease — a whole number of complications related to not taking medication for one disease," Thompson-Brazill said.
Concerns around medication non-adherence are particularly relevant to older adults, who are more likely to be on regular medication. According to a survey from the Kaiser Family Foundation, 89% of adults age 65 and older take at least one prescription medication, and 54% take four or more.
What Affects Medication Adherence? 
Medication adherence is not just a matter of an individual's willingness to comply with treatments as directed by their health care provider. Multiple factors may affect a patient's ability to take medication they need.
Financial Issues
Cost can be a barrier to treatment for many people, especially if they are prescribed multiple medications. The Kaiser Family Foundation survey indicates that 23% of adults who take prescription drugs said it was difficult to afford their medication, and 8% said it was "very difficult." When affordability is an issue, a patient may choose to take cost-cutting measures that are detrimental to their health. In one study, participants reported skipping doses of medication to stretch their prescription for longer periods of time.
Medication Management
Older adults may take multiple medications at different intervals throughout the day. Polypharmacy — the use of multiple prescription drugs or more medications than necessary — can go hand-in-hand with medication non-adherence in older adults, Thompson-Brazill said.
"If you have patients who have to take medicine once a day, they are a lot more likely to be adherent compared to someone who has to take medication three or four times a day," she said.
Health Literacy
When patients lack health literacy, they may struggle to ask their health care provider the right questions or access information about their condition independently, Thompson-Brazill said. Providing adequate patient education can strongly influence an individual's ability and willingness to adhere to medication instructions. For example, in a study on treatment for atrial fibrillation, some patients reported that they stopped taking their medication because they were still experiencing symptoms. The medication in question was meant to minimize symptoms rather than completely eliminate them, a misunderstanding that led to non-adherence.
How Can Medication Adherence Be Improved in Older Adults?
Health care providers can make sure their patients understand the benefits and risks of medication and help them find solutions when they are non-adherent. Patients, family members, and caregivers can also advocate for better care by having informed conversations with health care professionals.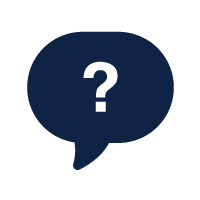 Questions to Ask About a Prescription
When receiving a prescription for a new medication, Thompson-Brazill said patients and their advocates can ask the following questions to identify potential barriers to medication adherence.
What are the potential side effects of this drug?
How long do these side effects typically last?
What action should be taken if a medication causes an adverse reaction?
Is there any other treatment that does not carry the risk for that side effect?
What is the expected outcome for this medication, and what results can be expected (i.e., will it lessen symptoms or eliminate them completely)?
Is there a generic, lower-cost version of this medication available?
Is there an alternative medication that can achieve similar results but is lower in cost?
Is there a payment assistance program for this medication?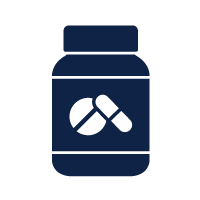 How to Encourage Medication Adherence
Tips for Supporting Older Adults
Thompson-Brazill shared the following advice for family members and caregivers of older adults on how they can encourage medication adherence.
Get access to health information.
If a family member or caregiver is unable to attend medical appointments, they should make sure the patient has granted them access to their health information so they can follow up with a provider for updates.
Talk to the provider.
Sharing information about the individual receiving care can be helpful for informing care plans (e.g., mentioning an older adult's poor eyesight may inform methods for administering medication).
Ask for optimized treatment options.
If a family member or caregiver is concerned about the complexity of an older adult's medication regimens, they might consider asking the provider if any steps can be taken to simplify the number of medications needed and the frequency of doses.
Ask before making a change.
If an individual is having an adverse reaction or wants to stop a medication for another reason, family members or caregivers can talk to their provider to establish a new plan of care first.
Offer help with reminders.
Based on the needs and abilities of the older adult, family members and caregivers can help implement medication reminders. Tools for managing medications can include smartphone apps for medication management, pill containers with digital timers, and prepackaged daily pill packs offered by some pharmacy services.
Financial Aid Resources for Medication
Citation for this content: Nursing@Georgetown, the online MS in Nursing program from the Georgetown University School of Nursing