Nursing@Georgetown Announces New AG-ACNP/CNS Degree Program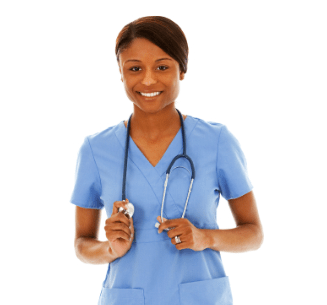 Nursing@Georgetown — the online program of Georgetown University School of Nursing & Health Studies — is now accepting applications for the Adult Gerontology Acute Care Nurse Practitioner/Adult Gerontology Clinical Nurse Specialist (AG-ACNP/CNS) Program. The inaugural cohort will start in August 2012.
The AG-ACNP/CNS Program prepares advanced practice nurses to be clinical experts and exceptional caregivers in diverse, high acuity settings. In support of our long-standing commitment to care for the whole person — mind, body, and spirit — this program fosters nursing excellence in holistic care across a patient's adult life. The program:
Empowers students to achieve optimal patient outcomes with assessment, diagnosis, and management using evidence-based best practices;
Emphasizes the roles of clinical expert, practitioner, consultant, educator, researcher, and leader;
Prepares graduates to champion evidence-based best practices, alleviate patient and family suffering, and promote ethical decision-making and quality care;
Provides the academic knowledge and specialized clinical skills necessary to facilitate safe passage of patients through acute care;
Exposes students to specialists in a wide range of practice settings that focus on both the AG-ACNP and AG-CNS roles;
Positions graduates to take both the Adult Gerontology CNS exam and the Adult Gerontology ACNP exam for board credentialing by the American Association of Critical-Care Nurses or the American Nurses Credentialing Center for both board certifications.
Why Nursing@Georgetown?
Nursing@Georgetown brings the excellence of a Georgetown education to you in your own community. You will experience a unique blend of highly interactive online learning and hands-on nursing experience through:
An academically rigorous, values-based curriculum that meets the same selective admissions standards as the on-campus program and offers the same Master's in Nursing degree;
A dynamic virtual campus experience where you participate in live online classes with a student-to-faculty ratio of approximately 10 to 1, access self-paced coursework 24/7, and use the latest social networking tools;
Carefully selected clinical experiences in or close to your own community, personally arranged for you by Nursing@Georgetown;
The ability to immerse yourself in Georgetown through campus visits to utilize state-of-the-art patient simulation.
You can earn your Master of Science in Nursing degree in about 18 months as a full-time student, or in about 24 months as a part-time student. Students are required to have a minimum of one year of experience in acute care settings such as an ER, ICU, IMCU, Tele, PACU or Step-Down. Prior to beginning clinical rotations, students are required to be certified in their specialty area (CCRN, PCCN, CEN).
We invite you to learn more about the Nursing@Georgetown program, or call our admissions team at 1-877-910-4692.